Why Raise the Minimum Wage?
Our Top Reasons to Increase Idaho Workers' Pay
Worsening Unfair Distribution of Wealth
Top 0.1% Earnings Grew 15 Times Faster Than Earnings of the Bottom 90%
Cumulative percent change in real annual earnings, by earnings group, 1979-2018.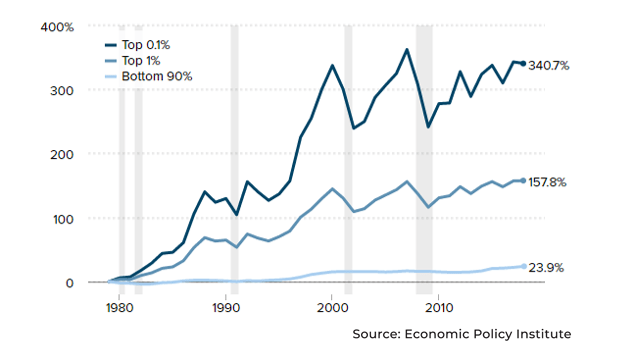 Low-Wage Workers are ESSENTIAL WORKERS!
You interact with them! They take care of us!
Home Health / Personal Care Aides
Substitute Teachers (short-term)
Childcare Workers
Waitresses, Waiters and support staff
Cashiers
Retail Salespeople
Office and Hotel Clerks
Maids / Housekeeping Staff
Drivers / Sales Workers
Janitors and Cleaners
Bartenders
Cooks & Food Prep Workers
Dishwashers
Lifeguards, Ski Patrol & other recreational Workers
Exercise Trainers & Fitness Instructors
Hairdressers / Stylists / Cosmetologists
Amusement / Recreation Attendants
Fast Food Workers
Demographics of Low-Wage Workers
Workers Affected (by age)
No wonder young adults and teens still live at home! Workers in their prime earning years barely support themselves, much less save for retirement. Women disproportionately work in low-wage jobs
In Idaho, the highest number of workers who benefit from a minimum wage increase are ages 25 -39
Percent of Men and Women who earn low wages
Compare to Oregon and Washington
Data from states that have increased the minimum wage show unemployment and poverty falling with annual minimum wage increases.
Taxpayers are subsidizing businesses paying low-wages with programs like SNAP, CHIP and Medicaid.
Economic research shows: Higher minimum wages "lift all boats"
Single Adult / No Children
Job: Librarian
• $8 / hour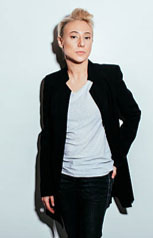 Single Mom with 1 Child
Job: Home Health Worker
• $10 / hour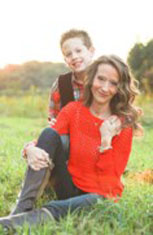 2 Adults, 2 Children
Jobs: Retail Sales, Waitress
• $9/hr; $3.35/hr (with tips $7.25)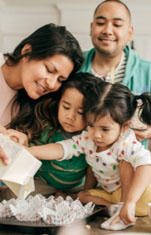 Workers Run Out of Money Every Month
Savings > Impossible
Income and Expenses
Librarian
Home Health Worker
Sales / Waitress
Annual Income
$16,320
$20,400
$33,150
Monthly Income*
$1,360
$1,700
$2,800
Payroll Taxes
$105
$130
$215
Housing
$600
$860
$1700
Child Care
$0
$500
$1000
Food (SNAP / Out of Pocket)
$315 / $180
$465 / $205
$925 / $450
Transportation
$400
$750
$1110
Other
$230
$380
$500
Subtotal (What's left)
$1,515

(-$155)

$2,825

(-$1,125)

$4,975

(-$2,175)
Does not include: Medical, education, services, sick days, emergency expenses, income taxes, and more.
* Assumes 51 weeks of work/year
States that said "NO" to the federal minimum wage and increased wages by initiative.

74 Cities, Counties and States will Raise Wages this Year!